7) Fabulous – Motivate Me!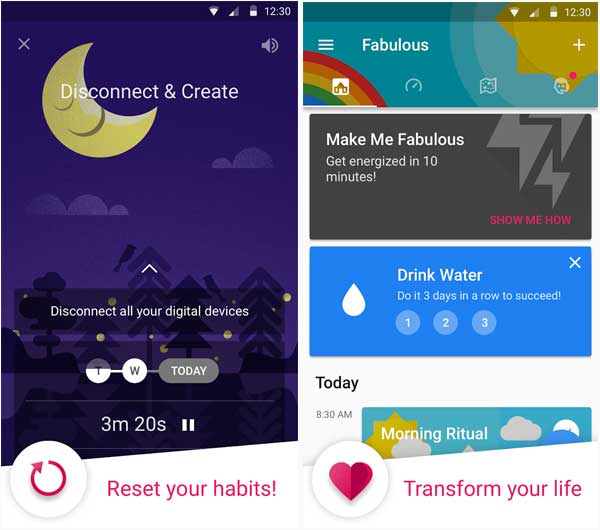 How's that whole 'new year, new you' thing going? Not so well, eh? Well, there are some essential Android apps that could help you along the way. Here's one that you need to try! Whether you want to lose weight, eat better, or just change your habits, Fabulous – Motivate Me! is just the app to get you where you need to be. You can set yourself small, achievable goals on a day by day basis and the app will remind you when it's time to complete them. By monitoring your progress each day, you should find that you're one step closer to that 'new you' you've always dreamt of.
>> Download Fabulous – Motivate Me free on Android
8) Dango
Nothing livens up a friendly chat like adding a few emojis and even gifs into the mix. If you're ready to branch out and start exploring more media than ever before, Dango is the app for you. This free Android app uses artificial intelligence to figure out what gifs or emojis might be relevant for your conversations. In short, it picks up on keywords and offers suggestions of images that might best illustrate how you're feeling. Perfect!