Online etiquette can be confusing. While you're safe behind your computer or mobile phone screen, it can be easy to mis-step and get it wrong.
If you're worried about how you tend to come across online, you've come to the right place. Here are 10 ways to appear more friendly and get things oh-so-right.
1) Quit Using 'LOL'
When your friend sends you a GIF that has you in fits of laughter, how do you let them know how utterly funny they are?
While 'LOL' used to be everybody's go-to acronym, it's fallen firmly out of fashion.
A study conducted by Facebook found that it could be better to stick to the more casual 'haha' if you're looking to win over your friends.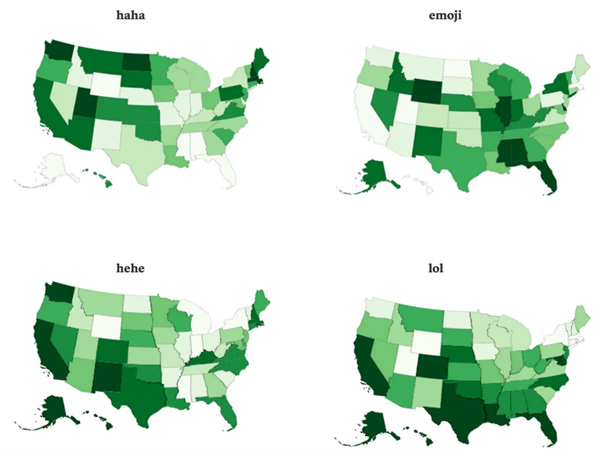 2) Comment with Care
Whether it's on Facebook or Instagram, there's one thing that you can't forget about comments. They're public.
Your friend can see them… but so can their friends, your friends and, worse, both of your families.
You might think it's hilarious to reference an in-joke the two of you have but take a moment to think before you type.
3) Don't Read Then Ignore Messages
One of the most infuriating features on WhatsApp and Facebook Messenger has to be the 'read receipts'.
When you quickly read a message on one of these platforms, your friend will know that you've done so. There's no pretending.
On WhatsApp, you can actually turn this particular feature off in Settings… However, another way to go is avoid reading your messages until you actually have some time to respond to them.
4) Never Ghost People
Ghosting – the art of ignoring someone until they go away – has become a standard part of online dating. Despite this fact, it's a seriously rude thing to do.
If you're done talking to someone, be polite and send them one last message. You don't have to brutally tell them that you're not into them, but at least let them know you're busy and probably won't be messaging any more.
5) Leave a WhatsApp Group Politely
WhatsApp groups are the bane our lives. If you're stuck in an irritating one, you could simply "mute" it. However, if you feel that you really need to leave, take the time to say goodbye first.
You could explain that you don't use WhatsApp much or that you need a break. Either way, it's nicer than leaving without explanation.
6) Don't Spam a WhatsApp Group
While we're on the topic of WhatsApp groups, there's one golden rule that you should follow: Stop spamming!
If you're that infuriating person who sends 20 messages a day in a group, you need to quit it. Nobody needs that in their life. Especially on a Monday.
7) Keep 'Liking' Everything
While OTT comments and endless messages can be annoying, there's one thing that never gets old: The humble 'Like'.
When you're scrolling through Instagram or Facebook, be as liberal as you feel with that double-tapping action. After all, everybody loves getting some much-needed appreciation for their posts.
8) Perfect Your Opening Line
When you're using a dating app, the first thing you say to someone can be make or break. You don't want to go with something bland like "Hey, how's it going?" So, what should you do?
Check out the person's interests on their profile and ask for more information. For example, if the person says they love reading, ask them what their favourite book is.
9) Don't Overuse GIFs
Everyone loves a good GIF now and then! However, if you're the type of person who responds to every single message with a cute cat GIF, you might want to cool it.
Sending these clips all the time means that they lose their potency. Save them for special occasions.
10) Share Pictures of People
It could be time to cut back on the selfies. If you want to appear friendly and approachable, share pictures of your friends and loved ones instead.
One study, known as The Selfie Paradox, found that most people would prefer to see fewer selfies online. You can take that as an official sign that it's time to stop.