All the Nokia-inspired nostalgia you could need.
Cast your mind back to the early 2000s, when tacky hair extensions were plentiful, someone somewhere still cared about Katie Price (aka Jordan), and Gareth Gates was the ultimate teen heartthrob. Needless to say, it was a slightly odd era. For the most part, anyway…
If there's one memory we can all look fondly back on, though, it's the classic phone of the early noughties – none other than the Nokia 3310.
If you didn't have a Nokia 3310, you missed out big time on what became the era-defining experience for many of us. If you were lucky enough to own one, you know exactly what we're talking about: Snake 2, week-long batteries, an indestructible case. To name just a few.
See how many you remember, as we take a look back at some of the things that made owning a Nokia 3310 so memorable.
1) You Spent Actual Money on Tiny Pixelated Pictures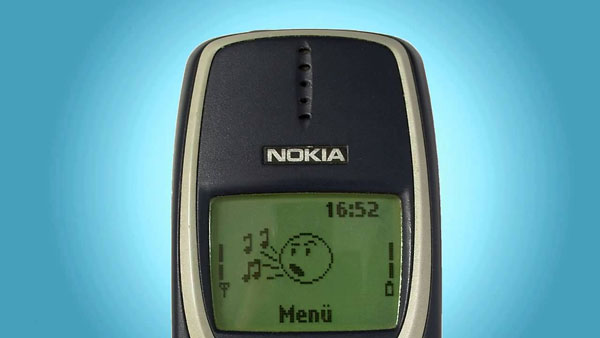 It wasn't enough to merely have a 3310. Oh no, you had to take things to the very next level. It was all about having a funky image as your home screen. Remember forking out around £1.50 for a grainy, black and white (well, green) picture? Those were the days!