8) Huawei P20 Pro
A premium mobile phone with an affordable price tag.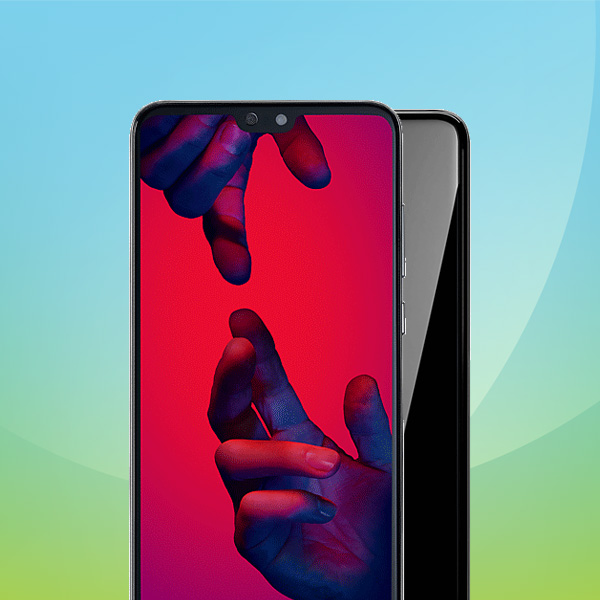 A star was born when Huawei released the P20 Pro. Yes, the device has that premium look that we all crave – a small notch at the top, almost bezeless design and a flat, palm-sized shape. In short, it's hard not to fawn over this particular mobile phone.
Of course, it's not all about how the phone looks. Under the hood, you've got the octa-core Kirin 980 processor, which means that it's a speedy machine.
The camera system has been created with the pros over at Leica. You've got a 5x Hybrid Zoom, light fusion pixels, and a large image sensor, all of which come together to take some of the most impressive snaps you can muster. Great stuff.
7) Huawei P30 Pro
Rewrite the rules of phone photography with a Quad lens device!
If you love snapping away on your mobile, you'll want to check out the Huawei P30 series and the Quad lens P30 Pro.
Beautifully designed and sporting a large 6.47-inch, everything is sure to look amazing. You'll find there's an in-screen fingerprint sensor on this P30 variant too, for easy and quick phone access. Not only that, the device is water-resistant too, with an IP68 certification.
Its cameras include a Leica quadruple setup, with a 40-megapixel, 20-megapixel ultra-wide lens, 8-megapixel telephoto lens and TOF (time-of-flight) lens. That's a whole lot of camera power that'll make your portraits, landscapes and general snaps, totally Like worthy!
If you're into mobile gaming, video streaming and more, the P30 Pro has plenty in the power department too. With a long-life 4200 mAh battery, 8GB RAM and loads of storage, what's not to love. You can also use reverse wireless charging to top other compatible devices.