Wellies, beers and sun cream at the ready!
The Cure, The Killers, Stormzy… This year's Glastonbury is all set to be one of the most unforgettable festivals of our generation.
If the lineup gives you flutters in your stomach and you've got your ticket at the ready, there's one thing you should know.
Not only is the event going to host some of the greatest artists ever, it's also going to be uber connected.
Here's what you need to know about the UK's first 5G-connected fest.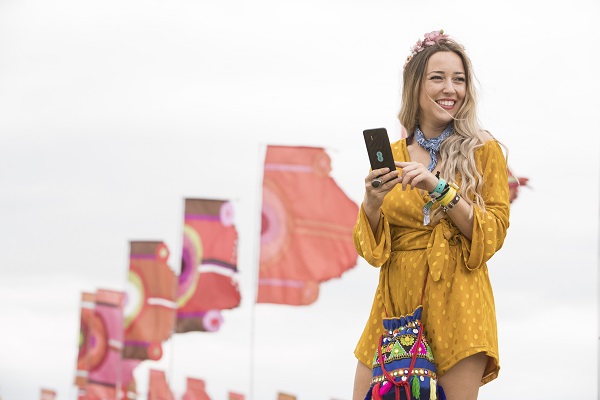 The First 5G-Connected Festival
5G is the latest generation of mobile internet offering super-fast download and upload speeds, less latency and a smoother experience.
There's no doubt about it – the service is leading the way when it comes to how we use our modern smartphones.
If you've already bagged one of the top-of-the-range 5G mobile phones, we've got news for you.
Luckily, EE customers can use their snazzy new device (and its ultra fast connectivity) in the rockin' fields of Glastonbury.
This year, the festival is smashing new records to bring you the quickest internet speeds.
The reason is simple: EE is the festival's official technology partner for the sixth year in a row.
Plus, for the first time in the festival's history, the network will be putting up five temporary masts, which will be broadcasting 2G, 3G, 4G and new 5G.
So, whatever generation of internet you happen to be using, your phone will be able to connect quickly and easily.
Sharing Is Caring (With 5G-Powered WiFi)
While you're in the midst of Glasto '19, you might want to spare a thought for your less-than-lucky friends who will be missing out on the weekend's fun.
So, why not send them a quick peek of the action? Sharing pictures, videos, and more with your pals won't drain your data allowance while you're at this year's event.
Picture the scene. You snap a picture of Stormzy's (sure to be) epic set and share it on your Insta story in seconds. Boom. Done.
Yes, festival-goers will have the chance to access 5G-powered WiFi all weekend long. What's more, they won't need to have a 5G compatible mobile to use this service.
That means that everyone can experience the true speed of the next gen mobile internet, regardless of what device they happen to have.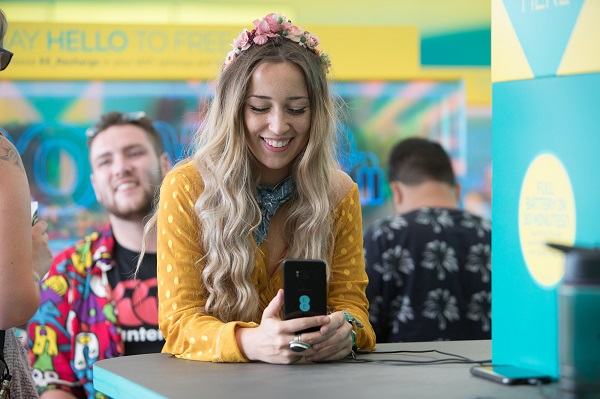 More Power to Festival-Goers
It doesn't end there. EE will also be making sure that festival-goers are powered up at all times.
Since there's nothing worse than your battery dying in the middle of 'Friday I'm in Love' (can you imagine?!), this year's tech partner has the answer.
The EE Recharge Tent will be on site during the fest, allowing everyone to juice up their devices for FREE!
Grab a new EE mobile phone deal today and enjoy all the benefits at Glastonbury. Check out ours via the banner below.