Faster payments, quicker downloads and smoother logins. Touch ID makes using iPhone even better.
Apple's Touch ID keeps your iPhone secure, and makes paying for items and confirming downloads super quick. Certain apps also support Touch ID as a way of logging in without a password, like banking apps for example.
Once you set Touch ID up, you'll wonder how you ever lived without it…
In order to start using Touch ID, you'll need to own a compatible iOS device, which includes iPhone 5s and later (all the way up to iPhone 8 and iPhone 8 Plus), or an iPad Pro, iPad Air 2 or iPad mini 3 or later.
First, Set Up a Passcode
Before you set up Touch ID, you'll need to create a passcode (if you haven't already). Go to Settings > Touch ID & Passcode > tap Turn Passcode On > enter a six or four-digit numeric code, then re-enter it to confirm and activate the code. Simple.
And Now for Touch ID
Once you've created a passcode, you're ready to set up Touch ID on your iPhone. Just follow the five steps below.
1) Go to Settings > Touch ID & Passcode, enter your passcode.
2) Tap Add a Fingerprint and try to hold your device as naturally as possible.
3) Touch your finger to the Home button (without pressing it down), holding it in position until your iPhone vibrates, or the on-screen instructions ask you to lift your finger.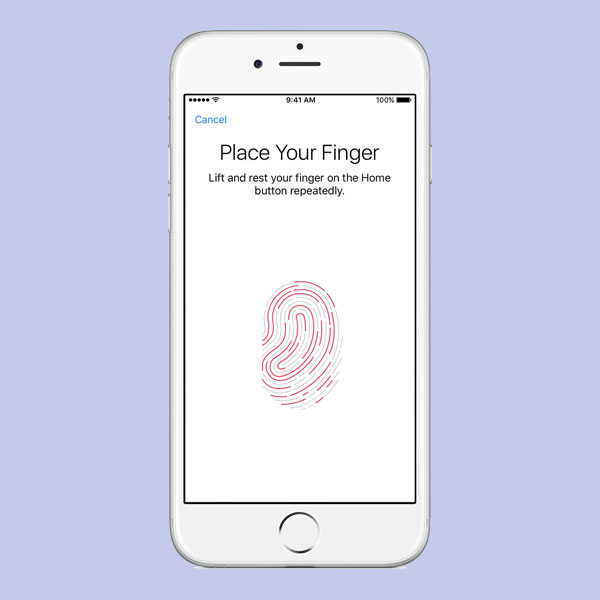 4) Continue lifting and placing your finger, adjusting the position slightly so Touch ID can read more areas of it.
5) You'll then be asked to adjust your grip so Touch ID can read the edges of your fingertip, rather than the centre. You'll find that this allows you to unlock your phone with fewer read errors.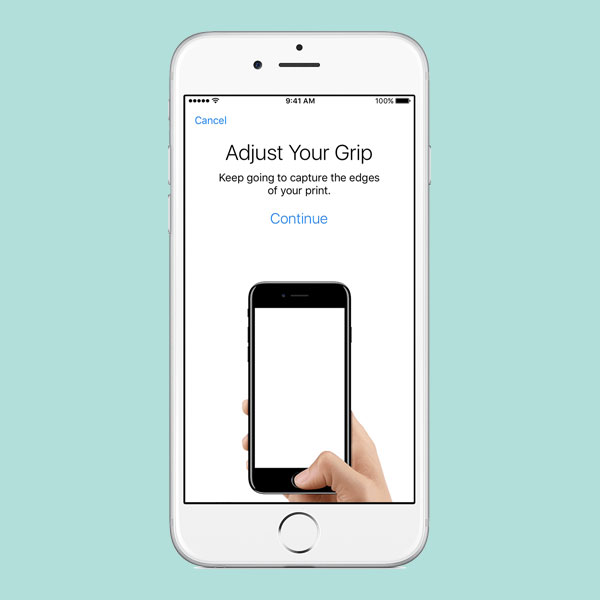 And that's it! Your iPhone is now up and running with Touch ID, ready for you to use in stores and apps whenever the opportunity arises.
Manage Your Touch ID Settings
Once you've set up and enabled Touch ID, you can manage your settings (go to Settings > Touch ID & Passcode) to do any of the following:
Turn Touch ID on or off for Passcode, iTunes & App Store or Apple Pay.
Add up to five different fingerprints, which might include more of your own or someone else's.
Rename fingerprints to give you a clear view of who's registered to your iPhone.
Delete fingerprints to revoke access or make room for a different one.
Identify a registered fingerprint by touch the Home button (the matching print will briefly highlight itself in the list).