iPhone – arguably the most famous and successful of all mobile phones – has come a long way in its relatively brief existence. Join us for a techie time-lapse as we review the fascinating evolution of the iPhone.  
Unlike you and I, who've evolved slowly and painfully from a single cell over the course about 2.1 million years, iPhone burst into existence as recently as 2007. And in the years that followed, it has taken on new shapes, learnt new behaviours and conquered new heights.
The latest models, iPhone XR and iPhone Xs/Xs Max, are to the original iPhone what the Ford Model T is to the Tesla Model S. Extremely outdated.
But the journey from the first iPhone 1 (1st generation) to the latest didn't happen overnight; to date, Apple have reimagined no fewer than 20 new iPhone devices – all more advanced than the previous.
To fully appreciate today's level of iPhone sophistication, on iPhone Xs, you have to take yourself back to where it all began, with the very first generation…
iPhone Model List (Updated Jan '19):
iPhone 1 / 1st Generation (2007)
iPhone (1st generation)
Introduced all the way back in 2007, the original iPhone unequivocally revolutionised the smartphone industry.
During his keynote address where it was first unveiled, Steve Jobs claimed that 'Apple is going to reinvent the phone'. Jobs certainly had visions of grandeur, and it turned out that he found an actual recipe for grandeur, too.
iPhone offered users an unprecedented hybrid of three different devices, namely a 'widescreen iPod with touch controls'; a 'revolutionary mobile phone''; and a 'breakthrough Internet communicator'.
At the time, iPhone was certainly the best looking mobile phone on the market, with very little competition really. It was minimalistic, fairly compact and built with premium components.
This iPhone featured a 2-megapixel camera, a state-of-the-art 3.5-inch display with a 480 x 320 resolution, a pretty intuitive user interface and a processor that almost clocked at 500MHz.
Most Advanced Feature
iPhone in its entirety. Since it was the first of its kind for Apple, it quite literally transformed the tech company into one of, if not, the most progressive and influential mobile phone manufacturer in the world. Jobs memorably iterated, "it just works".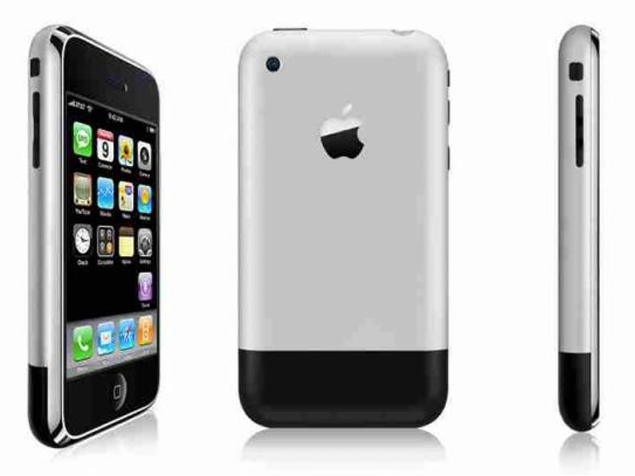 Next: iPhone 3G