iPhone 5
Finally, Apple fans were given what they had been demanding for two years – iPhone 5. Was it worth the wait? Hell yeah it was.
The form factor of iPhone 4S had evolved, becoming taller, thinner and lighter. At a meagre 112g, iPhone 5 was actually 20% lighter than 4S, and a lot of its competitors too. Despite a much leaner build, iPhone 5 was actually more durable than ever, with a new and robust aluminium body that was considerably less vulnerable to damage.

Other than the new design, the most evident change was the much-needed increase in screen size, from 3.5-inches, to a larger 4-inches. Naturally, the resolution increased with it, but the pixel density remained more or less the same.
With the creation of extra screen space, the general user experience was enhanced, and iPhone 5 was also able to feature another row of icons.
Apple upgraded the processer, once again, from the A5 to the A6 chip. This state-of-the-art chipset was "twice as fast" and "22% smaller" than the one before it, delivering streamlined graphics at lower power consumption rates. Speaking of which, the battery life itself was notably better than it was on iPhone 4S.
The 8-megapixel iSight camera was in essence the same as that found on iPhone 4S, however it boasted some nice speed improvements when capturing photos. The front-facing 1.2-megapixel Facetime HD camera was capable of capturing 720p, improving video calls significantly.
Most Advanced Feature
The über stylish and über lightweight design of its iPhone 5 model was an outstanding illustration of Apple's creative innovation, and was positively its biggest shout.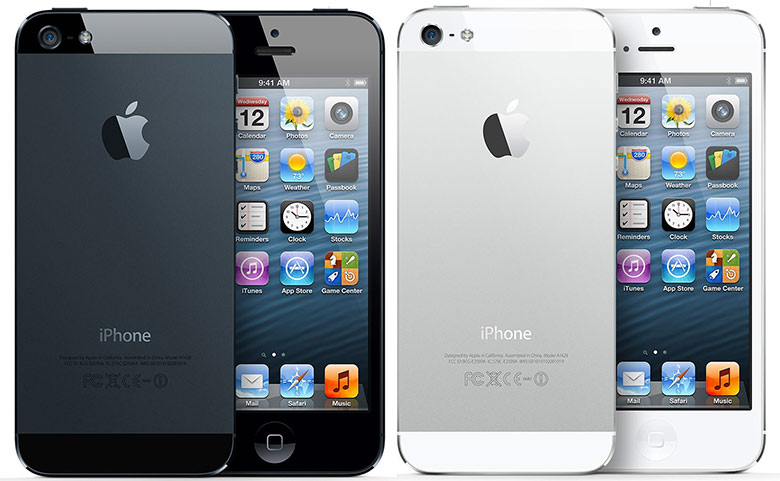 Next: iPhone 5s and 5c