iPhone 6 and iPhone 6 Plus
When Apple unveiled its iPhone 6 and iPhone 6 Plus, a media storm ensued.
By launching a 4.7-inch iPhone 6 and 5.5-inch iPhone 6 Plus, both with a stunning 'Retina HD' display, Apple started to win back naysayers looking for bigger screens. It's a simple fact of life: size matters.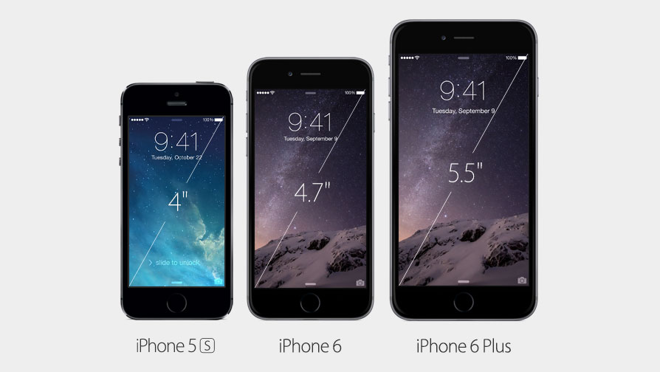 Its iPhone 6 and iPhone 6 Plus models resurrected some of the same design elements that the first three generations offered. Scrapping the flat build and square(ish) edges of iPhone 5s, these models were wrapped up in a smoother, curvaceous casing, creating a more organic look and feel.
Not only did they look more attractive than anything up until that point, they were also thinner, with iPhone 6 measuring just 6.9mm, and iPhone 6 Plus 7.1mm.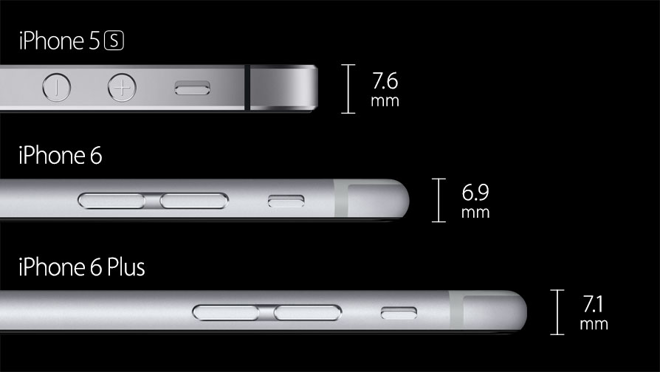 Often you see manufacturers release flagship smartphones with top-end specs, followed by smaller counterparts with diluted and disappointing specs. In this case, both iPhones were packed with similarly powerful components, making either a sound choice.
An A8 64-bit chipset and M8 motion coprocessor meant that iPhone 6 and iPhone 6 Plus boasted a power enhancement of 25%. The battery life saw remarkable increases, too. iPhone 6 packed a 25% superior battery, whilst iPhone 6 Plus trumped even that at an improvement of 100%.
The camera, on the face of things, could've been mistaken for the same 8-megapixel unit on earlier models of the iPhone. Whereas, in truth, it was much, much better.
It featured a newer, wide-angle lens, true tone flash, f/2.2 aperture, improved facial recognition technology, better noise reduction and "Focus Pixels" that enable iPhone 6 and 6 Plus to autofocus twice as quickly.
The camcorder got better too, or slower perhaps. Users could shoot super-slow-mo footage at 240fps.
Unlike the smaller iPhone 6, the full-fat iPhone 6 Plus featured Optical Image Stabilisation – technology that allowed the camera to counter-balance against movement and shaky hands, to create steady shots.
In tandem with the launch of these two iPhones, Apple also took the opportunity to announce one of its biggest developments in the smartphone industry yet – Apple Pay.
Using NFC, this service transformed iPhone 6 and iPhone 6 Plus into a digital wallet, and let users pay for items in retail stores by tapping their iPhone against another NFC-enabled payment machine.
Apple Pay works in conjunction with Touch ID, so users have to scan their finger when authorising a payment. Digital copies of your bankcards are stored in Passbook, so Apple Pay can process the payment. The whole process takes a matter of seconds, and renders a physical wallet completely redundant.
Whilst only a small number of apps are compatible, Apple Pay can also be used to quickly pay for things online too, without the hindrance of long, time-consuming forms.
Apple Pay rolled out to US in October 2014, and reached out to other global markets, including the UK, in 2015. Only iPhone 6, iPhone 6 Plus, iPhone 6s and iPhone 6s Plus were compatible with Apple Pay.
Most Advanced Feature
Whilst these smartphones were tremendous advancements for Apple, in its entirety, Apple Pay is by far the most forward-thinking feature that they both offered users. Looking towards the future, can you really see wallets and the drawn-out chip and pin system standing the test of time? I doubt it. Apple simply pre-empted a future trend, and provided a solution to issues surrounding retail and online payments.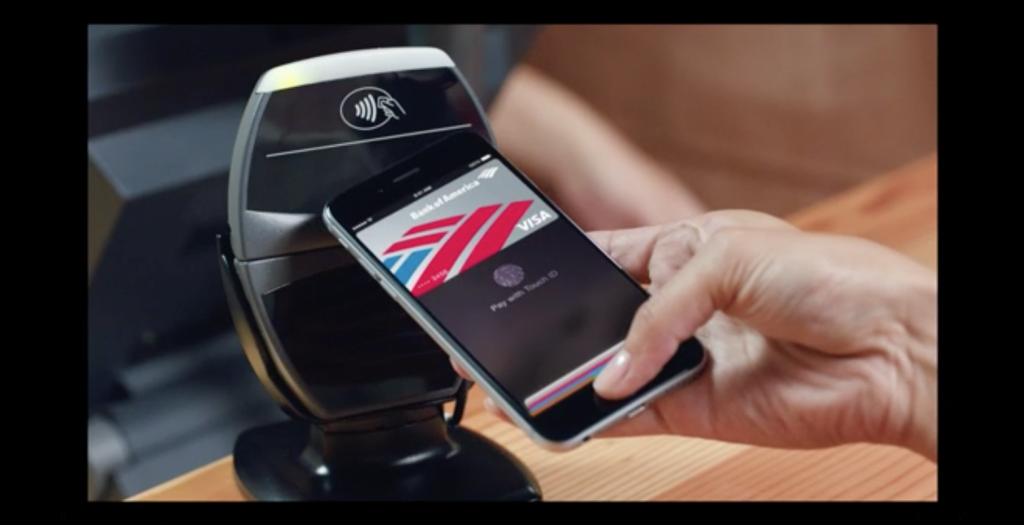 Watch our iPhone 6 review below.
Next: iPhone 6s & iPhone 6s Plus