On Three? Get a Free Apple Music Three-Month Trial
If you've already completed an Apple Music trial, and you're not with EE, you can't have another we're afraid. If you're new to the service, start the steps below, but first make sure your software is up-to-date (on iPhone, go to Settings > General > Software Update; on Android go to Settings > About phone > Software update), and you're connected to WiFi.
Open the Apple Music app on your iPhone or Android.
Tap Get 3 Months Free, then follow the on-screen steps entering your Apple ID and password, selecting your preferred membership type and inputting a valid payment method. Note: your card details will be used for future payments – the three-month trial is free.
Help Apple Music pick song and playlist recommendations for you by selecting your favourite music genres, artists and bands.
That's it! You're not up and running with Apple Music, and can start streaming right away.
How to Cancel Apple Music After the Free Trial
Apple Music is automatically set to renew each month, which means once you complete your trial, you'll start getting charged the £9.99 (or £14.99 for family accounts) rate. You can stop this from happening by turning off auto renewal.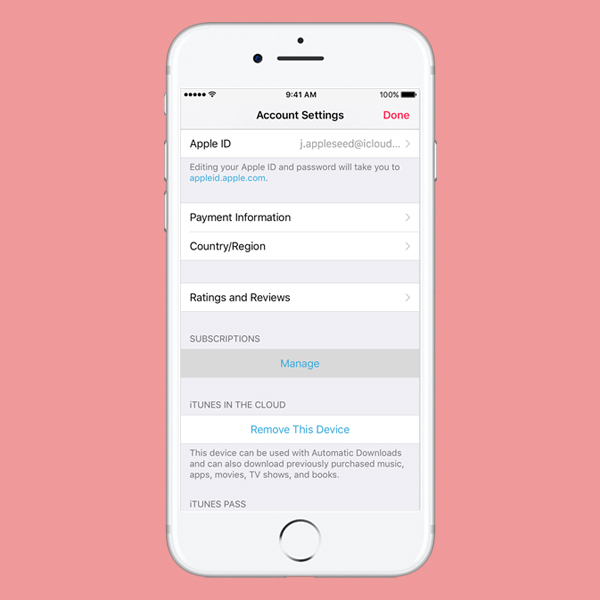 On your iPhone, go the Apple Music app, tap For You, then the account icon in the upper-right corner.
Next, tap View Apple ID, at which point you might be asked to sign in or use Touch ID.
Under your Subscriptions, tap Manage. Here, you will find your Apple Music Membership. Tap it to open your membership options.
Finally, tap Cancel Subscription.
To cancel your Apple Music membership on an Android mobile phone, turn off Automatic Renewal.
In the Apple Music app, tap the menu icon positioned in the upper-left corner.
Tap your name at the top of the menu to open your account settings.
Next, tap Manage Membership (you may be prompted to enter your Apple ID).
Tap Subscription.
Toggle Automatic Renewal off.
Still having trouble cancelling your Apple Music membership on either your iPhone or Android device? Leave a comment below and we'll do our best to help.