5) Tone Down Your Visual Effects
Have you noticed how smooth your iPhone transitions from one app to another, and from apps to the home screen? You might also have caught the authentic effect that makes your app icons look as though they're floating on top of your wallpaper, as you tilt the phone gently side to side.
Your iPhone's silky visual effects are a deliberate design to please your eyes. But they're not such good news for your battery life, sapping it slightly throughout the day. The dynamic effects can be turned off, or reduced rather, to help conserve battery when you need to. Go to Settings > General > Accessibility > turn on Reduce Motion.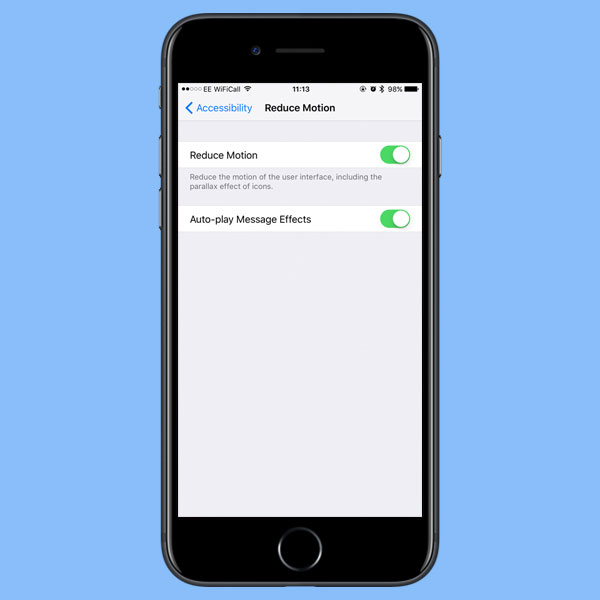 6) Stop Apps Refreshing in the Background
Lots of your apps continue running in the background once you exit them. This is to keep the data fresh and up-to-date for your return. For most apps, refreshing in the background is pretty unnecessary, and actually strains your battery life.
We recommend you turn it off for all your apps, refreshing the data only when you open them. Do this by going to Settings > General > Background App Refresh and turning the toggle off. Or, at least, by turning individual apps off.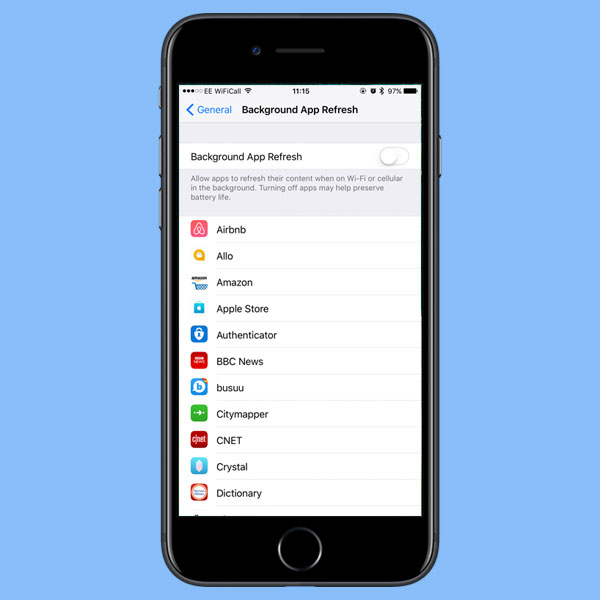 7) Shut Down Location Services
Some apps keep track of your location, even when you're not using them, to improve their service. Apps like Google Maps need to know where you are, of course, to help direct you when you're traveling somewhere. Switching off Location Services, however, is a quick win when you need to save some iPhone juice, and can be managed by heading to Settings > Privacy > Location Services.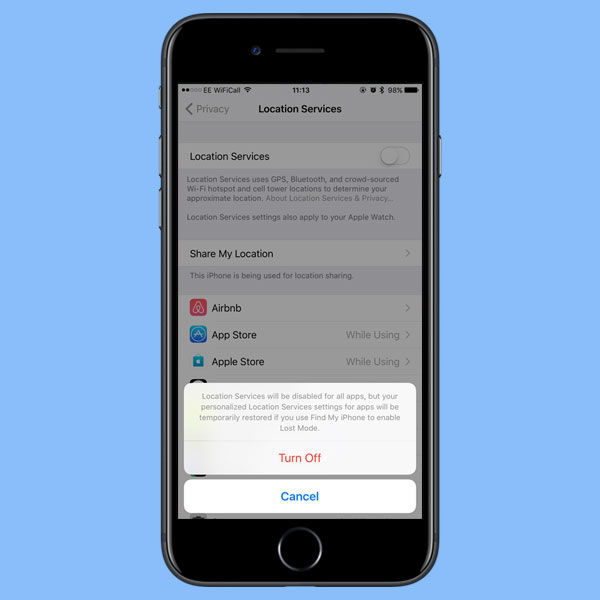 8) Get on Board with Airplane Mode
Whilst it's great for keeping cabin crew happy and holiday phone bills down, Airplane Mode is also a great way to improve your iPhone battery life when you're still here in the UK.
When you find yourself stuck in a poor mobile coverage area, either with little or no signal, your iPhone burns through battery searching for a better connection. If you know coverage isn't likely to improve any time soon, turn Airplane Mode on and you'll boost battery life considerably.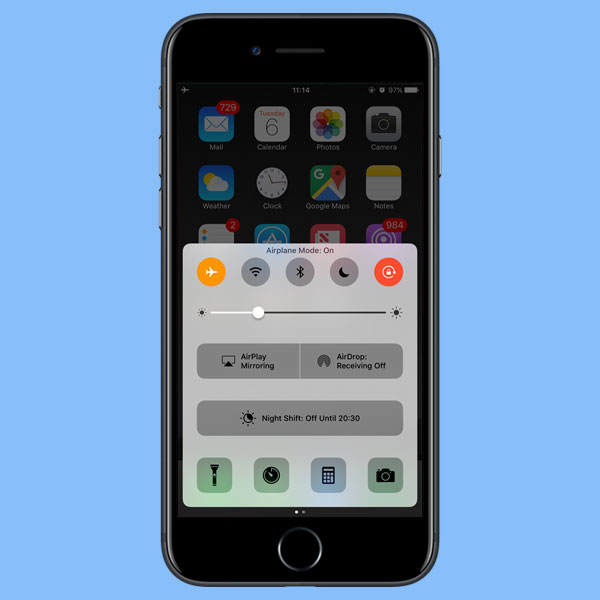 You can do so by swiping the up Control Centre from the bottom of your screen, and tapping the airplane icon.
And that's it. Follow our tips and tricks and you can't fail to improve your iPhone battery life. If you know any good ways to boost battery, let us know by commenting below.