In terms of market share, Android is the most successful smartphone platform in the entire world, and now, we know just how successful it is. Yes, thanks to a fantastic software platform and a range of utterly amazing phones to run it (such as the LG G3), Android has crossed one of the big milestones, and reached one billion active users!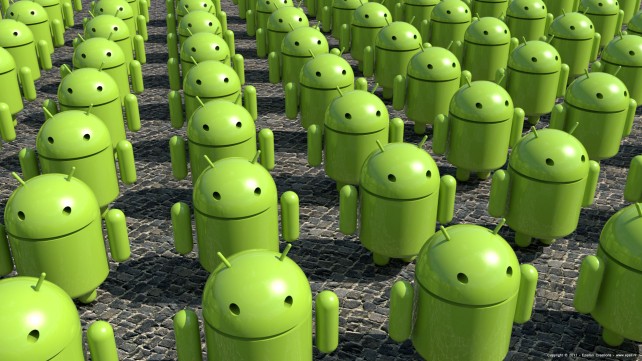 Android is, by a considerable margin, the most popular smartphone operating system in the world, and the vast majority of smartphones out there are, in fact, Android phones. Shockingly, even with this incredible dominance, the platform is still growing.
According to ZDNet, Google's smartphone platform now has 1 billion active users!
The news came during Google's I/O conference (during which they also unveiled the newest version of the platform, Android L), although it has to be said that once one gets over the shock of seeing such a big number, it's not actually that big a surprise. Android had 900 million active users throughout 2013 (as opposed to 400 million during 2012), so it was inevitable they would break the billion-user mark some time this year.
While this huge user base can be partly explained by the sheer brilliance of Android, it also has a lot to do with the range of Android hardware on offer. The platform powers such headline-grabbing superphones as the mighty LG G3 (with the sharpest mobile screen ever) and the HTC One M8 (with that unique and mind-blowing camera), but it's also the platform that brought us mid-range beauties like the Moto G, as well as a whole range of really nice tablets.
Speaking of which, it's not just the smartphone world where Android dominates; the platform also now controls 62% of the tablet market.
Essentially, the story of Android is one of really big numbers, with a billion active users, who send 20 billion texts and 93 million selfies per day.
So congratulations, Google, on your first billion Android users, although at the rate you're going, it quite possibly won't be long until you reach your second billion!