Coming to iPhones this autumn!
Last Wednesday was a very special day for iPhone users. As part of the annual World Emoji Day, Apple announced the release of a whole host of brand new emoji.
While the additions won't be joining the lineup until autumn–pending Unicode Consortium acceptance–the list gives us a sneak peek of what's to come. Here's what you need to know.
Intriguing Animals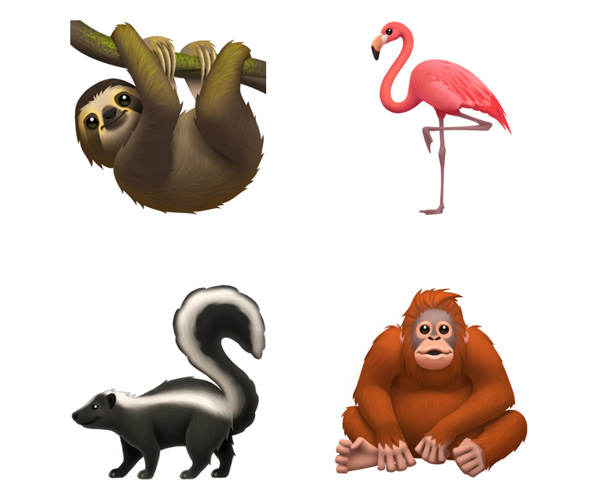 Ever wanted to portray that you're as sleepy as a sloth? How about letting someone know that you're as stinky as a skunk? Perhaps you're so embarrassed that your cheeks are flushed as pink as a flamingo? The new emoji have you covered. Apple has announced three new exciting animals emoji that you will be using all the time.
Disability Emoji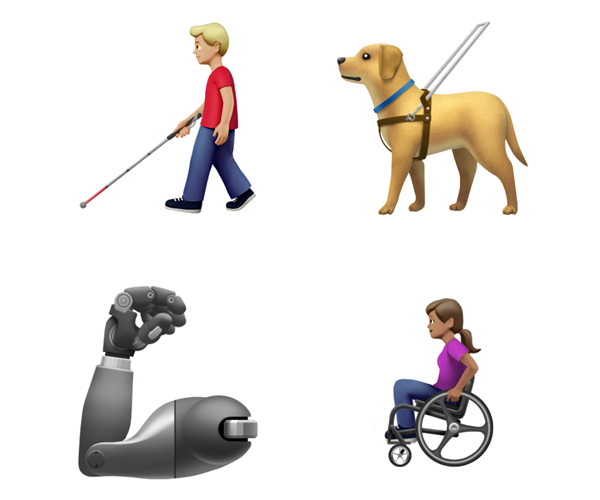 In a move to represent all corners of society, Apple has also announced some emoji portraying disabilities. While these don't cover all areas, it is certainly a step in the right direction. The list includes a guide dog as well as prosthetic limbs, all of which should help to make the emoji deck more diverse.
A guide dog
A man and woman walking with a cane
A man and woman signing that they are deaf
An ear with a hearing aid
A man and woman in both mechanical and manual wheelchairs
A service dog
A prosthetic arm
A prosthetic leg
Tempting Food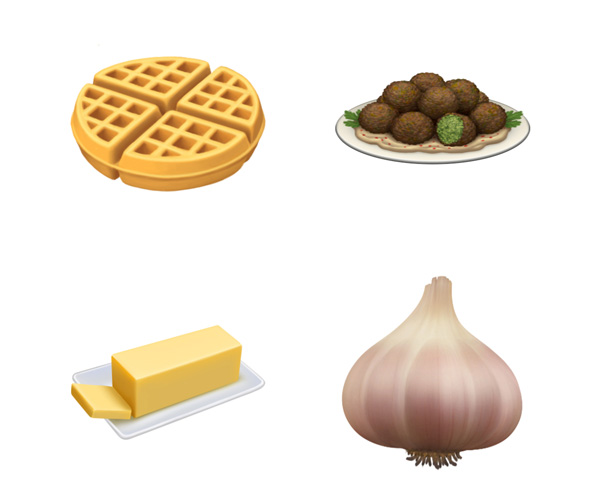 Calling all foodies! The ever-expanding list of food emoji has a handful of new additions including garlic, waffle and butter. Of course, one of the most exciting emoji additions has to be falafel (why wasn't that an emoji already?!). Now, all the vegans and veggies out there will have the chance to tell their mates that they are having their favourite food. Nice.
Garlic
Waffle
Falafel
Butter
Ice cube
Extra Objects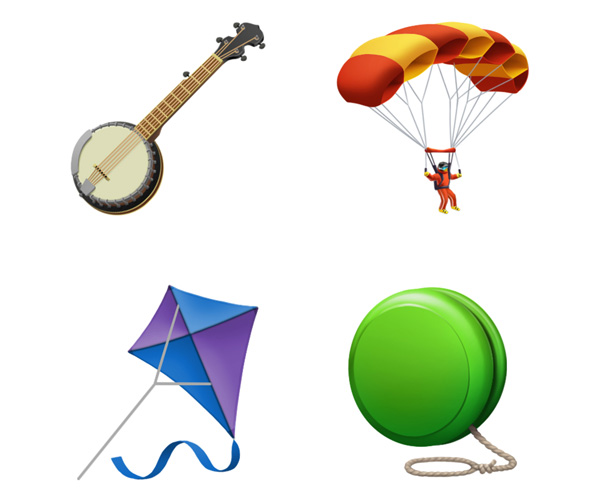 As the Apple emoji list expands, there are more and more objects being added. The latest extras include a parachute, swimsuit, safety vest, yo-yo and kite. All of these new emoji–I'm sure you'll agree–are absolutely essential to most modern-day conversations.
Safety vest
Swimsuit
Parachute
Yo-yo
Kite
Misc Emoji
Finally, Apple has a couple of cool misc emoji that you should know about. First of all, the company will be introducing skin tone variations for the classic 'holding hands' emoji. Yes, inclusivity and equality! There will also be a yawning face added to the list, which is sure to come in handy when you're saying you're sleepy… So, that's every single day then.
Skin tone variations for 'holding hands' emoji
Yawning face