Peeved mobile users are complaining that Facebook is guzzling excessive amounts of their iPhone battery, even when it's not in use.
It seems that the social networking app is recording long periods of 'Background Activity', even for users who've turned background refresh off.
A post from MacRumors revealed that one user has seen Facebook exhaust a particularly greedy 39% of their iPhone's battery life.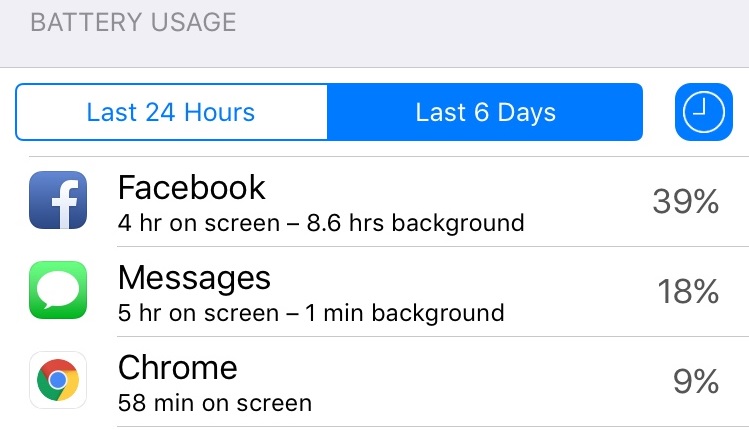 Regardless of whether you close the app down, or turn off background refresh, it appears Facebook is up to something. iOS developer, Matt Galligan, puts this down to location tracking.
So what Facebook could be doing, if you've enabled location tracking, is performing "ridiculous amounts of analytics" in the background, thus draining battery levels at an uncomfortable rate.
"Why is Facebook tracking my location?" I hear you ask.
With your permission, Facebook quietly, but continually, logs your location data, creating a history of your visited places.
For the user, this means you can 'check-in' to places, and show off to your mates that you're having way more fun than they are.
For Facebook, this data could be used for ad targeting and more accurate profiling. Amongst other things, perhaps…
To bottleneck the rate at which you're losing power, and abate your paranoia of being under 'surveillance', you can disable location services in your Settings > Privacy.
We don't think that will solve all of your Facebook related battery woes, but it might help.
You'll be glad to know, however, that Facebook has at least acknowledged the issue, and looks to be working on resolving it, after releasing the following statement to TechCrunch:
"We have heard reports of some people experiencing battery issues with our iOS app. We're looking into this and hope to have a fix in place soon."