Because everybody loves a discount!
Are you a total bargain-lover? Do you believe that things always taste that much sweeter when they're on offer? If so, there's something that you need to know about.
Three customers can now bag themselves a Dine membership for free. Yes, you read that correctly. If you happen to be on the network, here's what you need to know.
What is Dine?
Whether you're having a cheeky date night or celebrating a special occasion, heading out to a nearby eatery is a no-brainer. There's nothing like a hearty dish to lift your mood and stop those tummy rumbles.
If you're a total foodie and haven't heard about Dine yet, you're in for something of a treat. The membership usually costs £49.99 and is packed with loads of deals and discounts for your local area.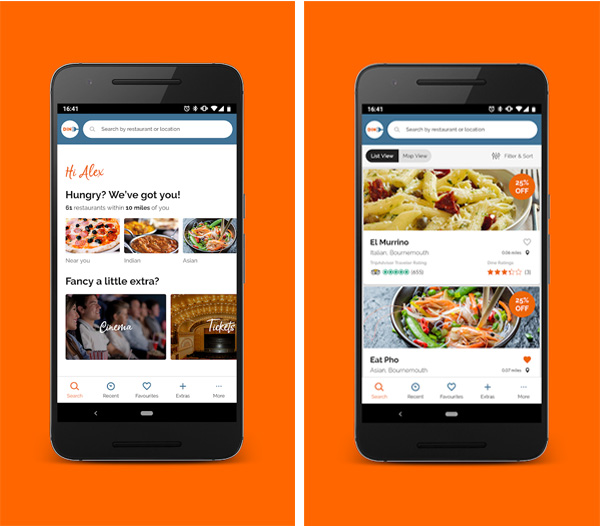 Pizza, curry, pub lunch… It doesn't matter what type of dish you fancy, you should be able to find something that suits your tastes as part of the membership.
There are more than 5000 restaurants included in the deals, and so you'll never be at a loss for something new to try! The only problem you might have is that there's too much choice.
What Deals Can You Expect from Dine?
While there's a range of deals included in the Dine membership, typical offers include 2-4-1 on mains, 50% off food, or 25% off food and drinks. The discounts you get will depend on where you are in the country, but you can always expect an epic offering.
How Does Your Free Dine Membership work?
Are you a Three customer and want to get started? Yas! It couldn't be easier. You don't have to do all that much to get your membership. In fact, it can all be done at the click of a button (or your smartphone screen!). Nice.
First of all, you need to download the Wuntu app or, if you already have it, update it to make sure that you have the latest version on your mobile phone. Launch the app and then hit the 'Dine' button at the bottom of the screen on the navigation bar. Next, accept the permissions for the app to use your location and get started.
The membership comes in the form of a digital card, which means that you don't need to wait around to get it in the post. When you've got your free Dine membership setup, you can start using it straight away. That's sure to be a major bonus. The app uses your location to find restaurants and offer you discounts. Why not take a minute to scroll through and choose your next meal out?
Download Wuntu for free on iPhone or Android.