The latest, greatest iPhone to date has finally been announced… and here it is!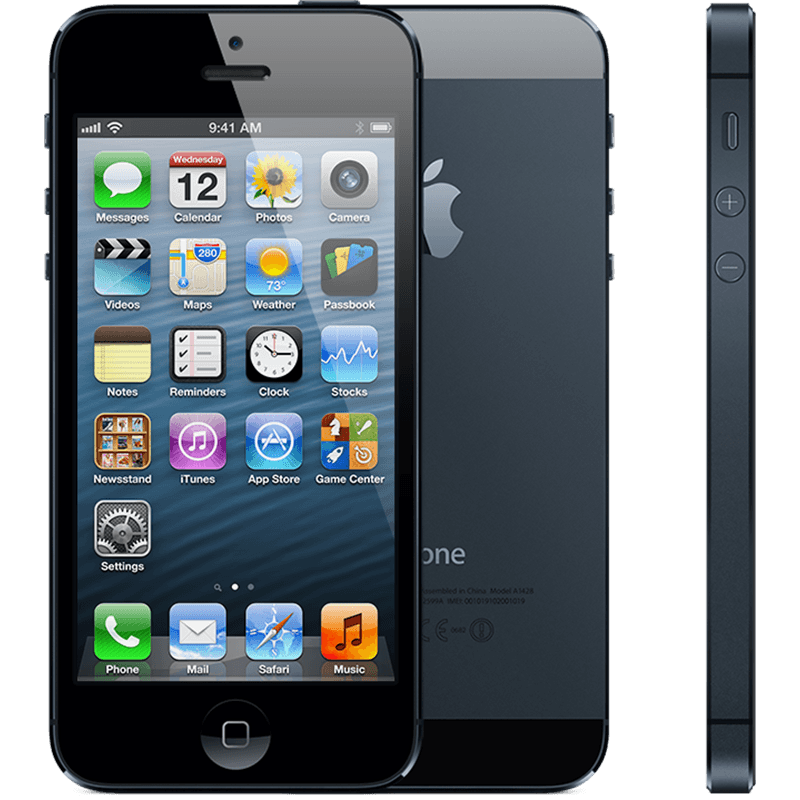 Firstly, we can confirm that the latest smartphone offering from Apple is indeed called the iPhone 5!
As predicted the handset is thinner and lighter – weighing in at just 112 grams, a 20% improvement on the iPhone 4S, and measuring just 7.6mm thin which is 18% slimmer than the previous iteration.
The screen has received an increase too measuring in at 4 inches – it also boasts 1136 x 640 resolution and a 16:9 aspect ratio, to make video viewing an even more pleasurable experience! This larger screen is also capable of hosting an extra row of app icons on the display.
The design is still the smooth and iconic glass form we all know and love, although now it has a stylish metal back to boot.
The battery life on the iPhone 5 will provide 8 hours of 3G talktime and a staggering 225 hours of standby time, which technically means that your iPhone 5 could last up to nine days!
The camera, while still an 8 megapixel sensor, is also improved. It features backside illumination, faster photo capture and a dynamic low light mode which means your camera will produce much better images in low light conditions. There is also a panoramic capture feature, which will produce fantastic wide-screen images. Plus, the front-facing camera will boast 1080p HD, meaning FaceTime will never be the same again!
Apple has done away with the 30-pin connector we all know and love, replacing it with an 8-pin reversible version. There will be an adaptor available so that existing Apple users can still utilise all their old devices together with their new iPhone 5.