Motorola has been fairly quiet recently, and releases here in the UK have been few and far between, or so it seems, compared to other manufacturer's recent activity. It is a surprise that there is no real headline release scheduled just before Christmas, however, has Motorola surprised us all with the Motorola Moto G?
After months of leaks and rumours, the Moto G has finally been released in the UK – just in time for the Christmas rush, which on the face of it seems a great strategy by Motorola. With a crisp 720p HD display of 4.5 inches, quad-core processor and a 5 megapixel camera, the Moto G seems like a tidy proposition, however the real killer punch is the price.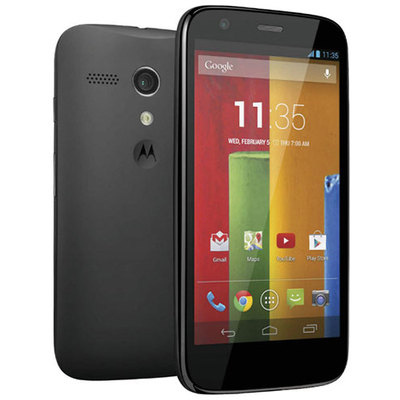 A quad-core processor and HD display often warrant hefty price tags, however the Motorola G will cost you less than £150 for an 8GB version, which seems like a real bargain. The Moto G will come running Android 4.3 Jelly Bean straight out of the box, and despite not being the latest Android OS, as Google now owns Motorola, the Moto G will be one of the first devices to be able to download Android 4.4 KitKat very soon!
Users will also be able to customise their Moto G with different coloured back panels which will be sold separately. With Christmas being an expensive time of year, Motorola seems to be on a winner with the Moto G!