Motorola has unveiled the new Moto G 3rd Gen, the budget smartphone that offers a more affordable alternative to the likes of the iPhone 6 or Samsung Galaxy S6. With new cameras, a new processor and a new screen (all housed in a water-resistant body), this little beauty could be the best budget mobile ever.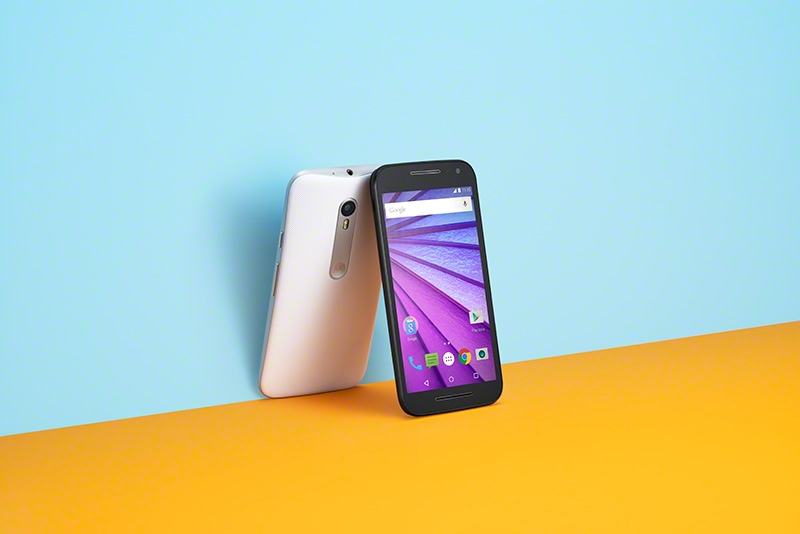 Two years ago, Motorola redefined the budget smartphone with the outstanding Moto G. Never before had we see a budget phone that offered so much for such a low price, and in 2015, it's for us to bear witness to the next evolution of the budget phone.
Yes, the Motorola Moto G 3rd Generation has been unveiled, but this time, its mission is a little different.
Adrienne Hayes, Motorola's head of marketing, says, "We've tried to bring as many of our high-end features from Moto X to the G as quickly as possible, but we've also got Moto E stepping up to fill needs at the low end."
So, what new stuff can we find in the Moto G 3rd Gen?
First up, there's the new 720p screen, which now comes in at 5-inches. That extra screen real estate and those extra pixels are hugely appreciated, as is the bump in power, thanks to the new Snapdragon 410 processor.
The cameras have both been upgraded, too, with a 13MP on the back, and a 5MP selfie camera. Oh, and there's a microSD slot for you to up the storage on the phone; that's a feature that's making something of a comeback, and seeing its inclusion in the Moto G 3rd Gen is a very welcome thing indeed.
Oh, and top of all that, the Moto G is also water-resistant!
So, will the Moto G 2015 redefine the budget smartphone all over again? Time will tell, but with so many upgrades, and such a tiny price increase, we reckon it just might!
Order your Motorola Moto G 3rd Generation today.