Motorola has announced the Moto X Play, the company's first budget phablet. With a ton of high-end features and a water-resistant body, all for a surprisingly low price. This might just be the phablet that people on tighter budgets have been waiting for!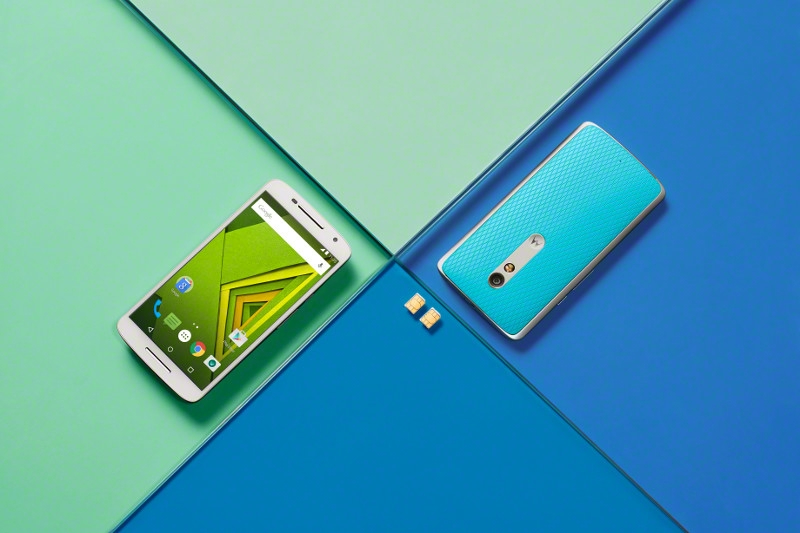 If there's one thing modern Motorola phones are known for, it's providing an astonishingly high level of value for money; we're hard pressed to think of any other manufacturer's phones that offer the same bang for your buck.
It looks like Motorola is planning to take on a whole new class of devices; the company has now announced the Moto X Play, and it is, in fact, Motorola's first budget phablet!
As with every modern Motorola phone, the specs are surprisingly brilliant for something which could realistically have "budget" as an adjective…
You're looking at an octa-core Snapdragon 615 processor, 2GB RAM, a whopping 5.5-inch HD screen, a 21MP camera on the back (as well as a 5MP selfie camera), up to 32GB of onboard storage (plus a microSD slot), and a ginormous 3630mAh battery that Motorola reckons will last for two whole days!
Not only that, but the Moto X Play also features "TurboPower" quick-charging, so when it does run out of juice, it won't take you long to fill it back up again.
Oh, and best of all? The Moto X Play is water-resistant. So you can feel more confident when reading in the bath, taking photos by the pool or when your phone's on the dinner table.
The Moto X Play is set to go on general release in August, and based on the low RRP, you can guarantee it will be available with some stunningly good deals.
Stay tuned for more info, because if you've been waiting for a phablet that won't break the bank, you really don't want to miss out on this one!