Nokia 216 out-beasts even the 3310's battery… Is this the brick the nostalgics have been waiting for?
Nokia's new retro phone carries us back to the good old days. The days when you could take your mobile out with you on a Friday night, inexplicably end up on a weekend bender full of hazy regret and high scores on Snake, arriving home Monday evening just in time for tea, and still have 99% battery left.
It's called Nokia 216, and it's a fresh take on Nokia's classic models from the 00s. Updated with a colour display, app support for Facebook, and, wait for it, a 24-day battery life, this is very much a Nokia 3310 on steroids. Of course, it isn't quite the same indestructible force of nature, but then again, what is?
Nokia 216 is evidently better looking than the icons of days gone by, yet it's still noticeably Nokia. It even comes in a shade of turquoise that's heart-warmingly reminiscent of my old Nokia 3410. I mean, don't get me wrong, I'm not in any sort of rush to trade my iPhone in, but I can't help but want one of these, even if it's just for a fill of nostalgia.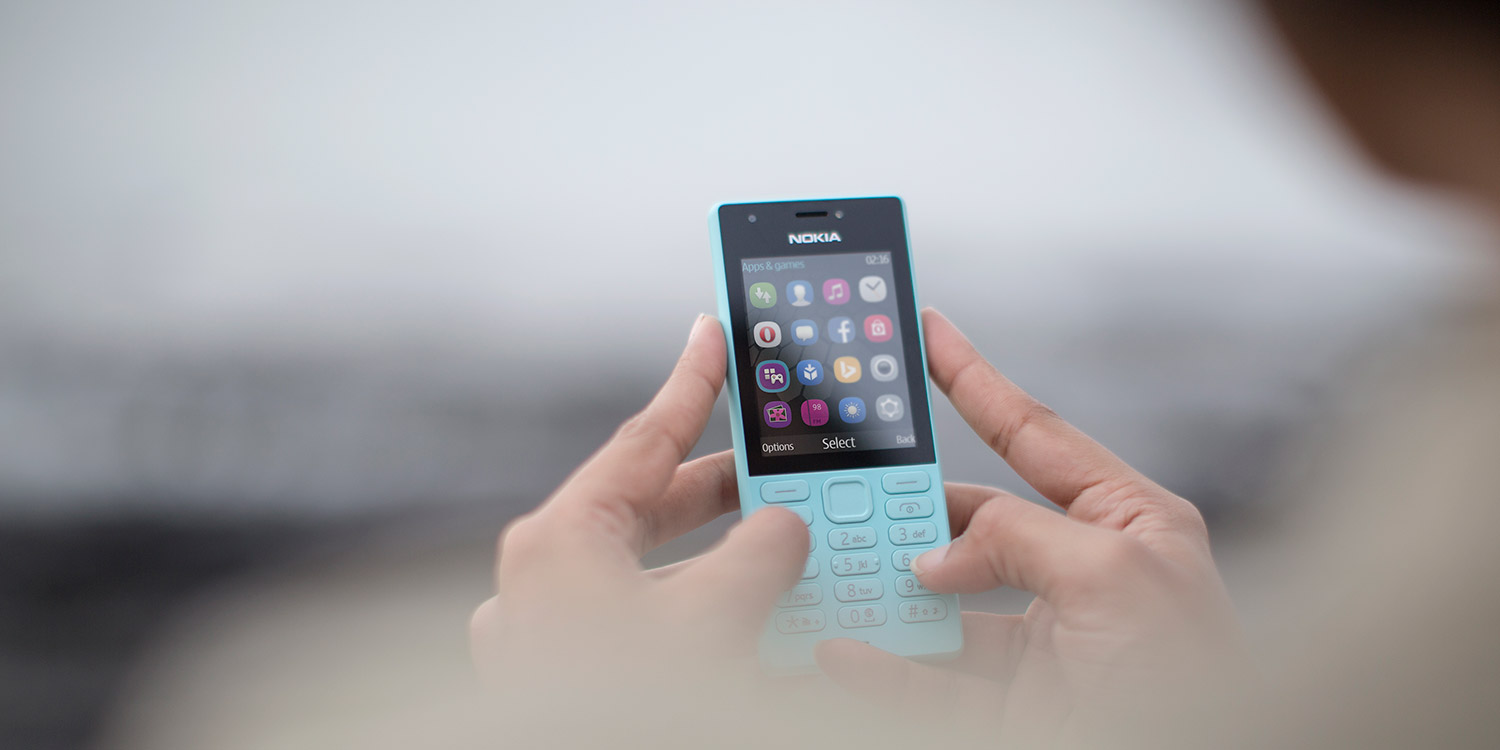 It's safe to say that Nokia 216 isn't trying to be anything more than a simple feature phone, sitting merrily in the lower end of the market with a 0.3MP camera and 2.4-inch display. But in an age where iris scanners and heart rate monitors are becoming standard on smartphones, it's sort of endearing to see a new mobile phone that's just like our old mobile phones. Just a little more current. And a little more sentimental.