The HTC J Butterfly has been launched on Japanese network KDDI, and it appears to be nothing less than a waterproof HTC One M8, with a much higher-resolution sensor in the Duo Camera. It looks phenomenal, but only time will whether the HTC J Butterfly (or a future phone with the same features) will ever hit store shelves in this country.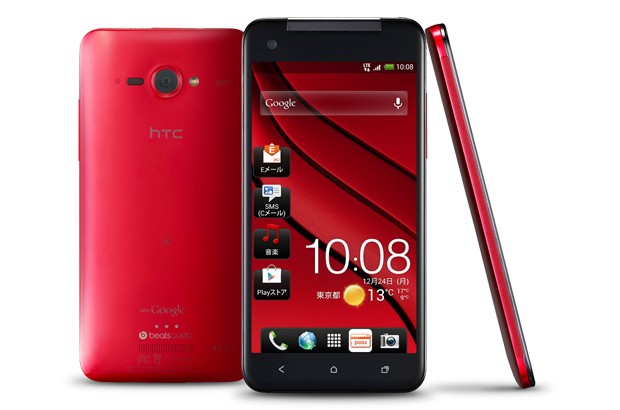 The HTC One M8 is undoubtedly one of the best phones of 2014, with a gorgeous metal body, a super-fast processor, and that Duo Camera that's seemingly made of magic, but we now have a bit of an idea what HTC's next superphone will be like.
That's because Japanese operator KDDI has just announced the newest HTC phone to grace its network.
It's called the HTC J Butterfly. It's only available in Japan and the best way describe it is as an HTC One M8 that's been updated and improved, whilst at the same time, being waterproofed. This is a sensible addition for HTC to make, as water-resistance is one of the most attractive features of two of the One M8's biggest rivals, namely the Sony Xperia Z2 and the enormously popular Samsung Galaxy S5. Seeing this feature added on to a future version of the HTC One M8 would be a very welcome sight!
The other big change is the camera: where the HTC One M8 has a 4MP Duo Camera, the HTC J Butterfly increases the resolution to a much meatier 13MP. At the same time, it keeps the dual-sensor layout, allowing it to pull off the same party tricks as the current One M8.
In other words, the HTC J Butterfly looks stunning, but the big question is whether it will ever come to the UK (presumably under a different name, with "One" in it).
The last J Butterfly did eventually reach the USA, but it never came to Britain, so we shall have to cross our fingers and hope that, if it doesn't directly come to Britain, its feature-set will be included in next year's successor to the HTC One M8. We'll be keeping a close eye on this one, so stay tuned for more news.